Booking Stagecoaches
Click Photos to View Gallery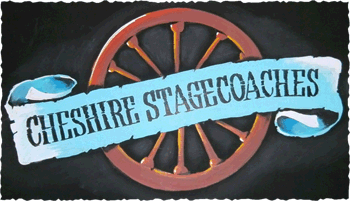 Cheshire Stagecoaches, a relaxing break in rural Cheshire for couples and families.
The Cheshire Stagecoaches are a peaceful getaway, therefore groups, hen parties, and stag parties will not be considered.
Unfortunately, pets are not allowed in the Cheshire Stagecoaches.
In addition, no more than two bookings can be made by a group for the same dates, across the whole site.
If you have guests on the caravan park, they are not to use any of the area for a social gathering.
We take a £30 deposit and then payment must have been made in full at least two weeks prior to arrival. A reminder may be sent, however, it is your responsibility to ensure this balance is paid in time. Failure to pay any outstanding balance in time will result in the booking being cancelled, any deposit paid being lost, and the accommodation being released for re-booking.
Arrival is from 2:00pm, Departure time is 10:00am. Cleaning will take place between 10:00am and 2:00pm daily.
Friday-Sunday (minimum stay period) & Bank holidays Friday-Monday (minimum stay period)
1 Night (Sun to Thurs) - £120.00
2 Nights Midweek - £190.00
2 Nights Weekend - £220.00
Add £10 per additional child per night per night. (Sleep up to 6)
Midweek offers:
- Stay 3 nights gets one night half price
- Stay 4 nights get one night FREE
A Cheshire Stagecoach will include:
- 2 x 4ft 6in Double Beds & Bedding
- 2 x Sofas
- Electricity
- Free WIFI
- Kettle
- Fridge
- Heating (Electric)
- Heating (Log Burner)
- BBQ Area
- Private Hot tub
- 40" TV & DVD Player
A security deposit of £100 is retained, all damages must be paid for.